Kefalonia by Anna suggests…
CrepaLand
Call into CrepaLand, Argostoli for delicious quality crepes, waffles, sandwiches and speciality coffees in a relaxed but stylish atmosphere…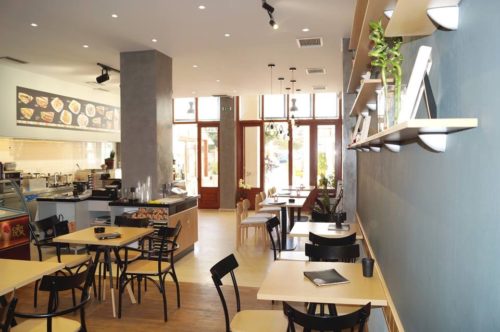 Begin the day with a freshly brewed coffee to drink in, or take away. Add to that a savoury or sweet menu item… classic sandwiches and club sandwiches from fresh bread, or a wonderful crepe or waffle served with premium ice-cream. An array of juices, beverages and low alcoholic drinks complete the menu.
Crepaland uses it's own preservative-free mixtures for crepes and waffles, they also added whole-wheat crepes to the menu! All crepes are made in front of the customer, using high quality and fresh ingredients. Products can all be packed for take-away.
Open every day 11am-5am. Good for parties, groups and families.