The Βarcarolle (or Varkarolla) Festival is held every year on the 24th of August at the beautiful village of Assos as well as in Lixouri. The one in Assos has been combined with the religious celebration of Saint Cosmas of Aetolia, a great preacher and prophet that came to Kefalonia in 1777 for the first time. On the 24th of August we celebrate his martyrdom.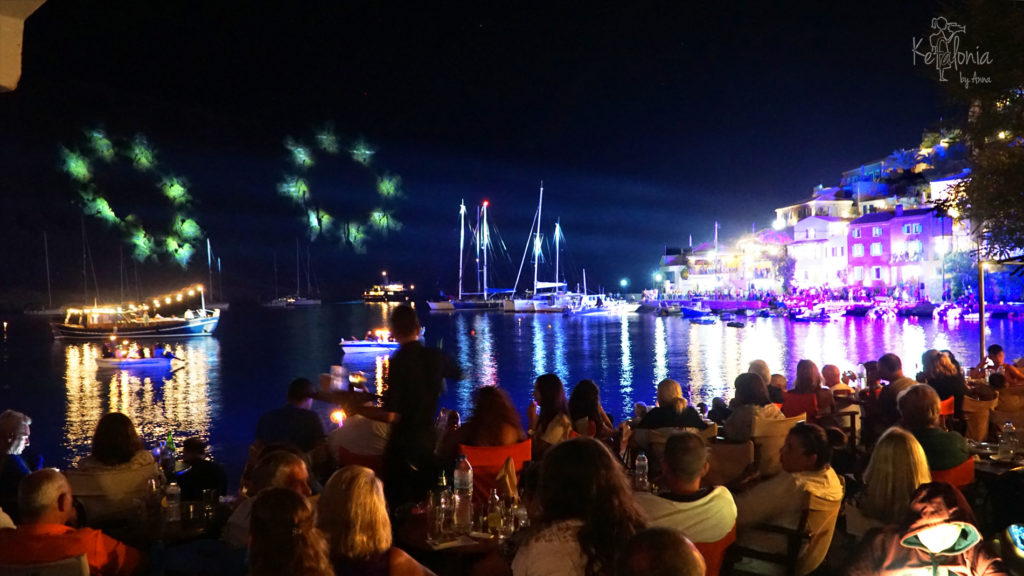 You can find in Assos an olive tree with a sign reminding his presence here.
In the morning of the 24th there is a litany and procession of his icon from the local church.
Later in the evening the atmosphere changes and the old custom of barcarolla is taking place at the port of the village. It is one of the most impressive local customs, deriving from the Venetians, as the serenaders get into a beautiful fishing boat parading in the port and sing local songs with their guitars and mandolins surrounded by lighted torches, numerous smaller boats and hundreds of visitors and locals gathering around the coast that night to admire them.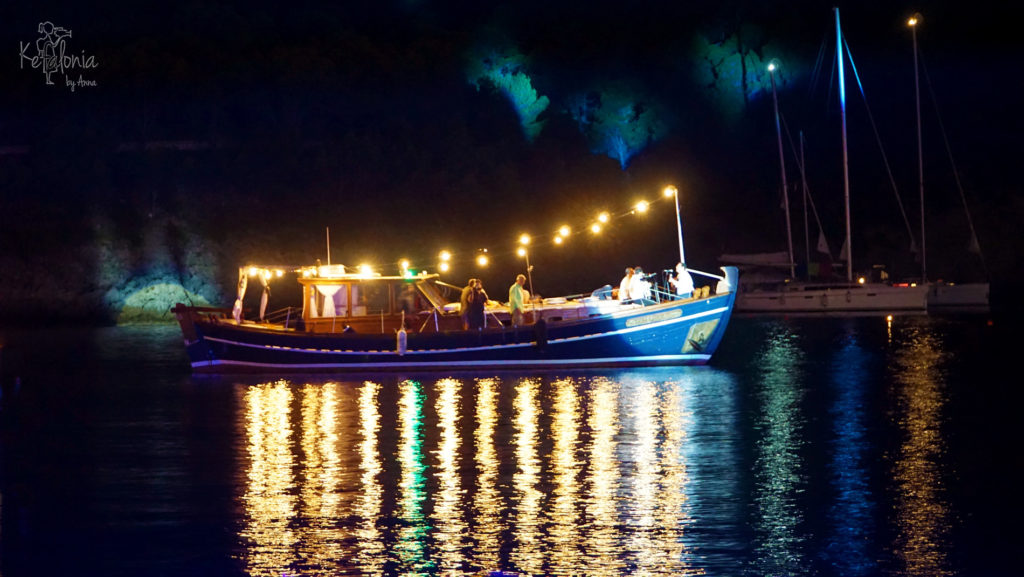 Later the action moves to the village square for traditional music and dancing, accompanied by local food and Robola wine until the early mornings.
If you are lucky to attend this festival, I would suggest to enjoy the first part of the barcarolle from the benches on the road that leads to the castle, that is the opposite side of the port. The sights from there are amazing!